Top Producer Real Estate CRM
The all-in-one real estate software to build a database, nurture clients & close more deals.
Fill out this form to get a free 1:1 demo from a Top Producer® expert.
Why choose Top Producer CRM

Made For Real Estate
Processes, templates, and
campaigns expertly created for
real estate professionals

Own Your Database
Changing brokerages?
Take your business and hard-earned
client information with you

All-inclusive Software
Get the tools you need
to run a successful real estate
business all in one place
Trusted By Over 30,000 Agents & Teams
The Best Real Estate CRM

With a Smart Follow-Up System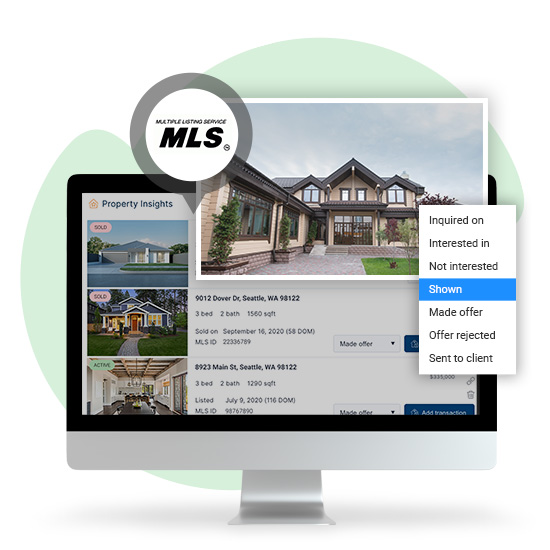 Capture Real Estate Leads
Build your database with integrations to 150+ lead sources, your own website, and social media.

Smart Lists & Follow-up Coach
Nurture leads with smart lists and one touch-actions from your personal Follow-up Coach.

Email Marketing
Engage prospects using native email/calendar integration plus tracked opens and views.

Organize You and Your Team
Keep your contacts, tasks and follow up organized with flexible campaigns & client types.

Utilize TPX Insights
See a 360° degree contact view for social media updates, profile pictures, interests, properties viewed and past interactions.

Transactions & Dynamic Workflows
Manage tasks & transactions by integrating MLS data with a proven workflow to convert clients.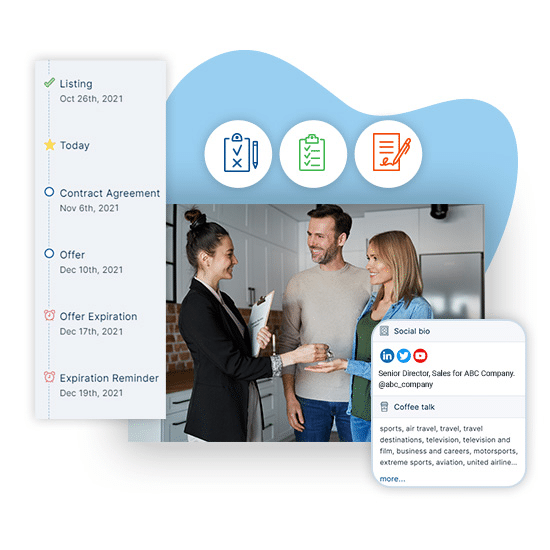 Reviews from Agents & Teams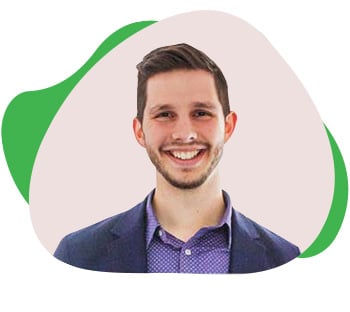 Real estate can be a strange beast. Busyness can cause you to neglect the people that really matter. Top Producer® is going to help prevent that busyness from taking away from rich relationships with structured, intentional steps."


Ben Kono
my Smart Team
"It tells me who to call on a specific day to remain in touch"
""I love the follow-up coach as well as the activity calendar. I am an experienced user and would not know what to do without it, it tells me who to call on a specific day to remain in touch with my prospects and past clients."

Tammy H.
Real Estate Agent

"Best CRM for Real Estate Ever!"
"Top Producer® is a complete CRM with so many features that Realtors need! From contact management and lead conversion, to transaction management - this is the sole reason I have been successful as an individual agent."

Julianne L.
Team Leader

"A robust CRM that can put action plans into place"
"This software is definitely the "Cadillac" of all CRM software as far as I'm concerned. I'm in Real Estate and have dabbled in several different CRM's. Top Producer is a robust CRM that can put action plans into place, keep track of birthdays/anniversaries for a contact and so much more"

Brooke S.
Real Estate Agent

Get Real Estate Technology Advice
Receive a FREE 1:1 consultation to identify your tech needs and tour Top Producer® products.
©2022 Top Producer® Software Corp and Top Producer Software, Inc. All rights reserved.