Last Chance - Best Lead Offer of the Year
Double Your Leads
Get 2x the leads for the remainder of 2023. Take advantage of our best lead offer ever and get twice the leads for no extra cost!
Complete Real Estate Lead

Generation

Expertly-Crafted Social Media Ads

Multi-Channel Auto Lead Nurture

MLS-Powered Listings Ads on FB/Insta
Done-For-You Social Media Marketing
Expertly-Crafted Social Media Ads
🔹 Enter city & budget - campaign is live within hours
🔹 Active & sold listing ads built by a team of experts
🔹 Ads have been tested & revised for best results
🔹 Ads are displayed to leads with intent to buy
🔹 You get leads with contact including phone numbers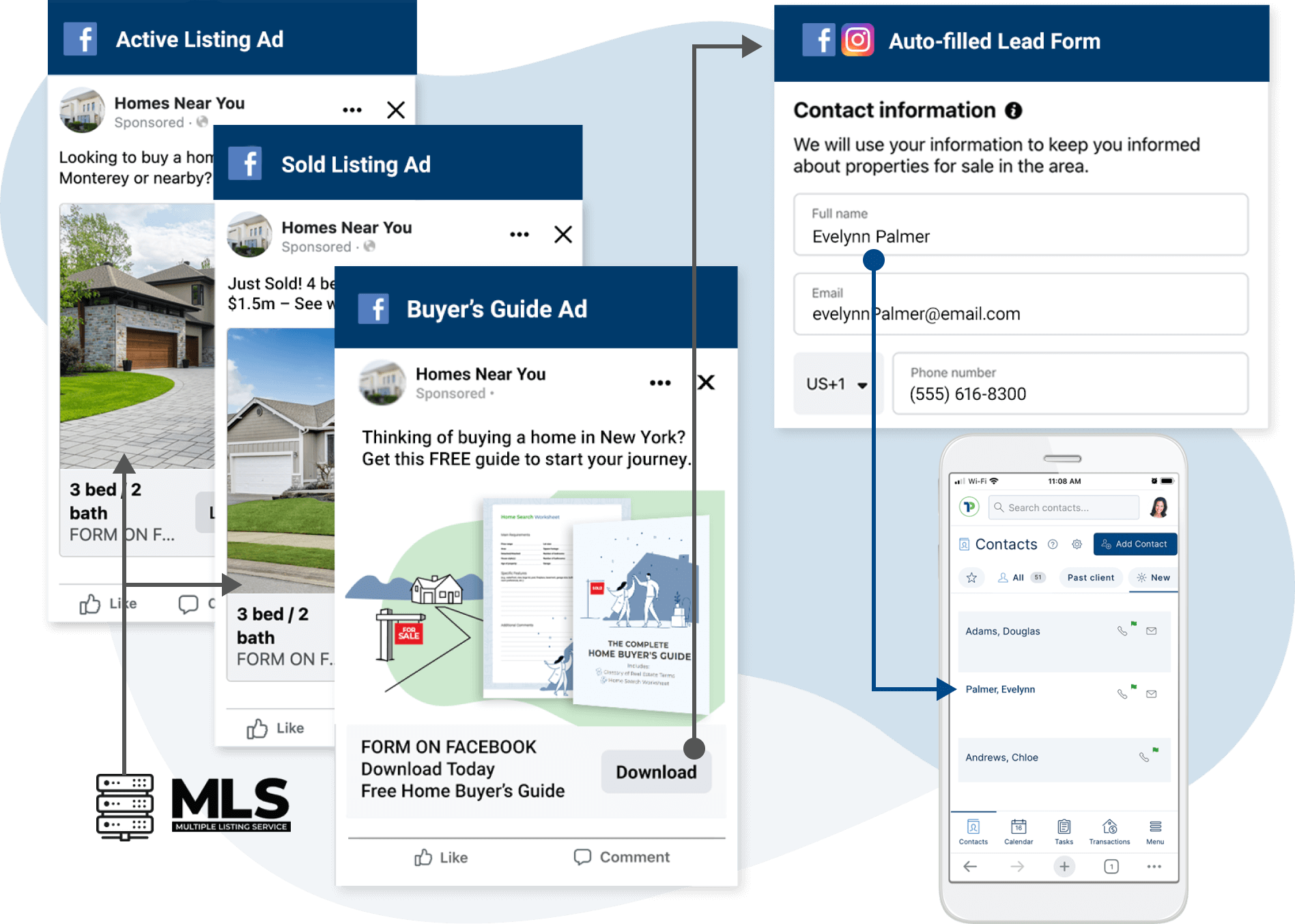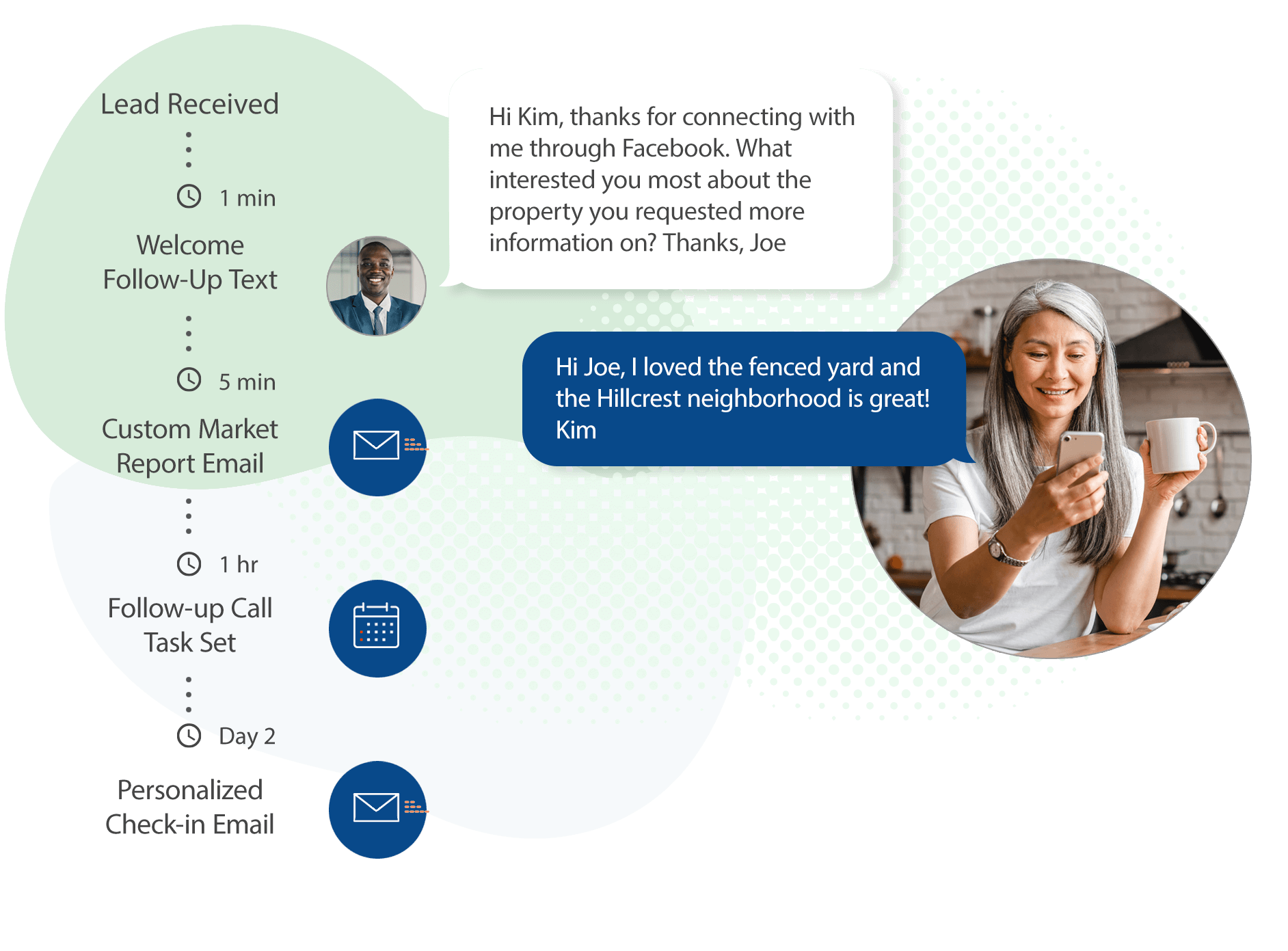 Multi-Channel Auto Lead Nurture
🔹 Prospects immediately receive relevant content
🔹 Attractive content created by marketing specialists
🔹 Mix of texts, emails & calls increase connection rate
🔹 MLS reports & visuals educate on your behalf
🔹 Leads are nurtured as long as you need them to be
The Platform That Connects It All
🔹 All-in-one business management platform
🔹 Simplify your day-to-day with workflow automation
🔹 Leads are automatically sent to your CRM
🔹 Everything is tracked in a centralized location
🔹 Powerful insights lead to meaningful conversations
$359 / mo
For an estimated 50+ leads in December 2023
---
$609 / mo
For an estimated 100+ leads in December 2023
---
$859 / mo
For an estimated 150+ leads in December 2023
---
Offer details: This offer is valid until December 01, 2023 for any new Social Connect 6-month agreement. Top Producer will match up to $250 in monthly ad spend delivering additional leads during the month of December 2023. Lead estimates and results may vary by location. This offer cannot be combined with other offers and expires on 12/01/2023.
* MLS integration where available
"In the first 3 months, I have 7 hot leads. Some are getting pre-approved, and 3 are looking for homes. If I close all of these soon, that's 7 deals in 5 months - and these were deals that weren't even on the map."
"I signed up last Friday. My marketing went live on Tuesday (today) & I've already got a seller lead. It's probably a year out, but I'm counting that as a win for the first day."
I was surprised at how hands free Social Connect is for real estate agents. I've got 59 leads in the first three weeks—that's crazy.
Discover how other agents grow their real estate database with an affordable solution.
Schedule a FREE consultation with a product specialist for an informative 1:1 session.